100% Secure Shopping

3-Year Warranty

Fast(3-7days), Free Shipping

30-Day Money-Back Guarantee
100% secure shopping
3-Year Warraty
Fast(3-7days), Free Shipping
30-Day Money-Back Gurantee
Stay in power anytime and anywhere with P1201. The 960Wh large capacity offers ample and reliable power for exploring outdoors and backing home blackouts.
LiFePO4 Batteries
Super-fast recharge
AC Output
UPS
Stay in Safe and Reliable Power
With the huge 960Wh capacity, P1201 always keeps your home, camping, and RV in power. The 1200W AC (2400W surge) output can power most of your home appliances and those high-wattage tools such as refrigerator, coffee maker, electric blanket, etc.
Super-fast Charging Portable Power Station
OUKITEL features super-fast charging. P1201 charges from 0-100% within 1.5 hours via home wall outlets.
Ultra-safety and Durability
Ultra-safe to use P1201 with BMS, and LiFePO4 batteries are the most durable as they can reach up to 3500 cycles (80% of original capacity).
10ms Flash Switchover UPS Power
Less than 10ms switched from wall outlet power, P1201 Uninterruptible Power Supply (UPS) keeps all your essentials in power anytime (CPAP, computer, fridge, etc. )
Solar Power Supply
P1201 portable solar generator support 500W max input via solar charging with 99% efficiency of solar charging maximum power point tracking (MPPT).
Easy to Carry On the Go
Double foldable handles mark super-portability for smooth and move.
Effortless to Charge by Various Ports
Besides the AC outlets, USB-A, USB-C, Cigarette lighter port and 12V/3A DC Port, this solar generator also features 12V/25A RV port and 15W wireless chargers to provide you more charging options.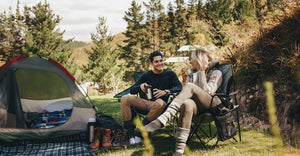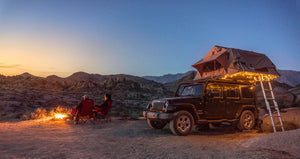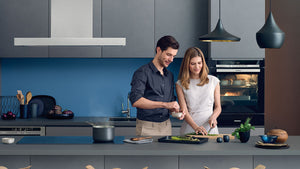 P1201
200W Solar Panel
400W Solar Panel
LED Light

2W, Warm tone, single lamp

Operation temperature

0-40 ℃ /32-104℉

Storage temperature

-10-40 ℃ /-4-104℉

Super-charge

700W,AC100-120V/50Hz,10A

Solar Charge

Maximum 500W,12V-48V/ 15A

Adapter Charge

US Version 12V-48V/ 15A, Maximum 500W

Car Charge & Battery Charge

12V/8A - 24V/10A

4 x AC

1200W(100-120V),2400 Surge

1 x Cigar lighter

12V/10A

Battery Cell Type

Monocrystalline Silicon

Lamination

ETFE (Ethylene tetrafluoroethylene)

Dimensions (Unfolded)

21.1*92.5*1.0 in/536*2349*25 mm

Dimension (folded)

21.1*24.3*2.1 in/536*618*54 mm

Short Circuit Current

11.4A

Operating Temperature

14℉-149℉/-10℃-65℃

Best Working Temperature

77℉ (25℃)

Safety Certifications

FCC, CE, ROHS

Portable Power Station

OUKITEL P5000

Up To 5 Pcs

OUKITEL P2001

Up To 2 Pcs

OUKITEL P1201

Up To 2 Pcs

Battery Cell Type

Monocrystalline Silicon

Lamination

ETFE (Ethylene tetrafluoroethylene)

Dimensions (Unfolded)

41.3*91.9*1.0 in/104.8*233.3*2.5cm

Dimension (folded)

41.3*24.1*2.1 in/104.8*61.2*5.4cm

Short Circuit Current

12A

Operating Temperature

14℉-149℉/-10℃-65℃

Best Working Temperature

77℉ (25℃)

Safety Certifications

FCC, CE, ROHS

Portable Power Station

OUKITEL P5000

Up To 3 Pcs